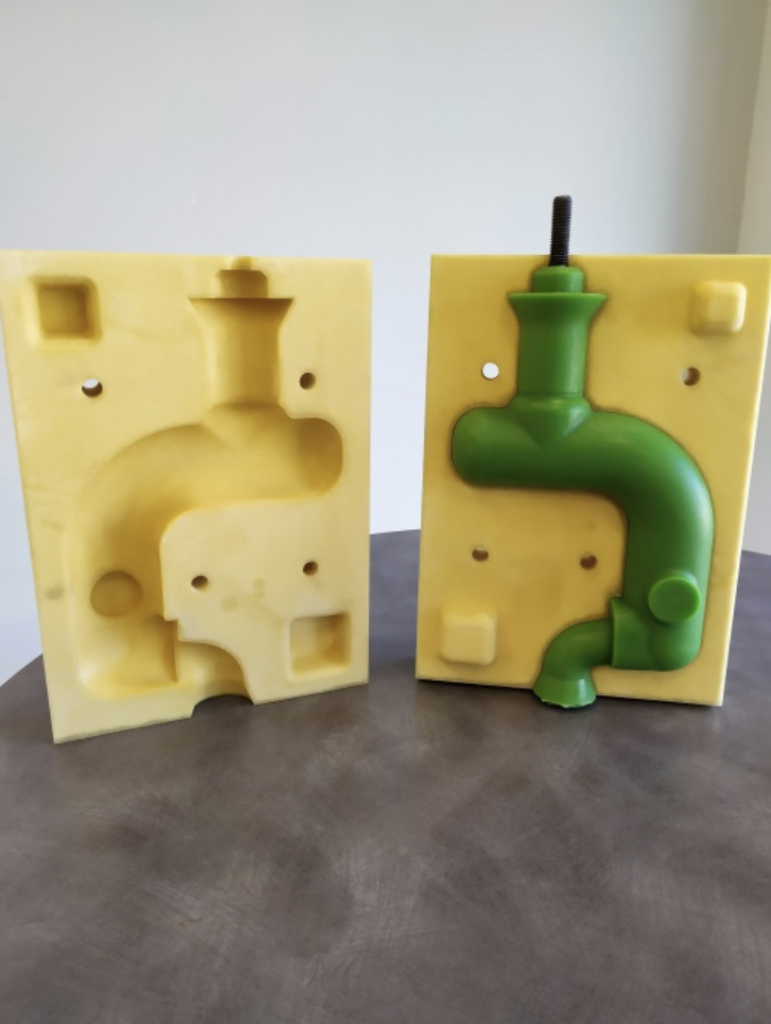 The company Moules et Outillages de Bourgogne, specialized in the design and manufacturing of dies and fixtures for the investment casting foundry, is developing 3D printed wax casting molds!
The 3D printing workshop of Moules et Outillages de Bourgogne, now located at 7 rue Louis Jacques Thénard in Chalon sur Saône, is now able to print molds of maximum dimensions (1000 x 600 x 500mm). Indeed, after long months of development, it now offers this service to its historic customers who wish to design prototype molds for research and development.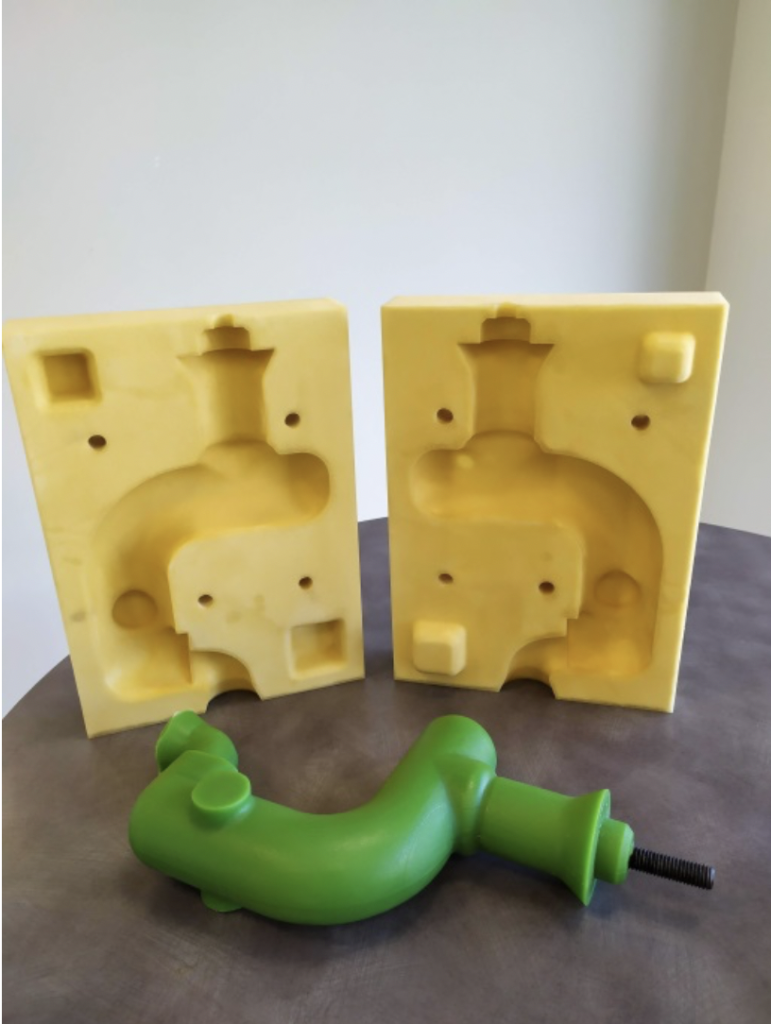 The impregnation of the printed material (PMMA) with a resin and a pore-mouth varnish makes it possible to create completely functional prototype molds.
The two parts of the mold are printed separately in the print tray. They are then taken out of the tank, resinated and varnished. The two parts are then brought together and the casting of the material can then be carried out.
The wax in the mold can take a little more than 30 minutes to solidify, so demolding is much slower than with a conventional aluminum mold. After feedback from our customers, the printed mold can be used to make about 100 castings. There is therefore no point in using it for large series parts but only for development and experimental works.