The park of CNC machines, already in place at MOB for many years (2 HSM 3 axis and 2 HSM 5 axis – including 1 equipped with a load/unload robot) has been supplemented in recent months by a fifth 5-axis machine. This is a DMG MORI CMX70U center.
This was installed to replace some of our conventional milling machines for which it was almost impossible to find replacements for our 3 workers who had retired.
This new center is now used independently of the CAM department, since one of our technicians, Emmanuel CAVARD, has brilliantly mastered this new tool by programming directly at the console.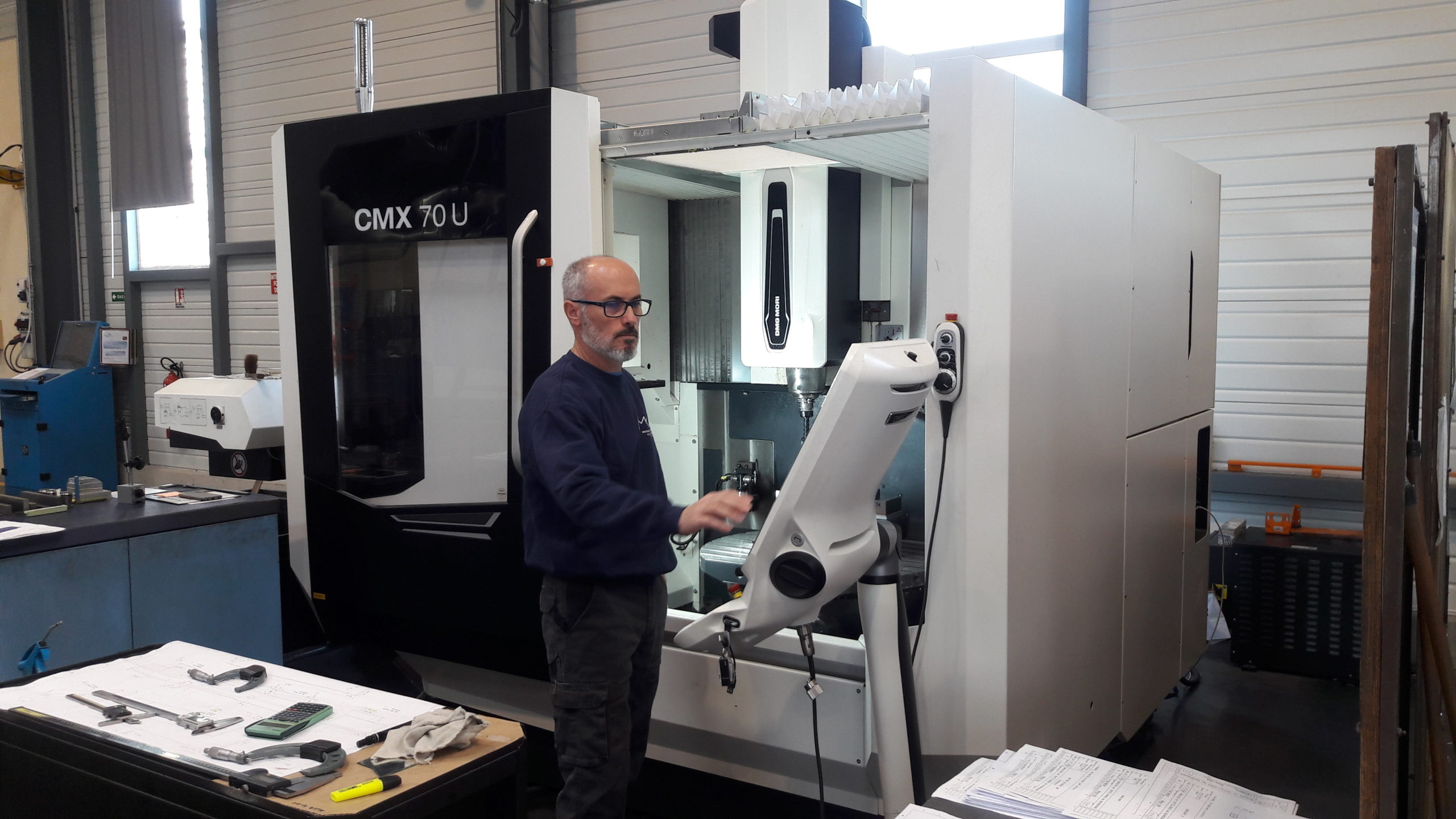 This new investment allows us to recover the capacity lost on conventional milling machines, to modernize our machine park and gives our operator the opportunity to express all his talent.
This project was financed by the Government as part of the Recovery Plan.